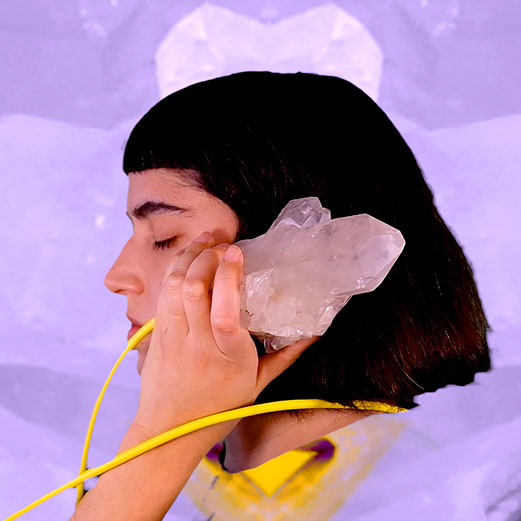 Nicole L'Huillier, born in Santiago, Chile, is an artist and researcher. Her work centres around the exploration of sounds and vibrations as a construction material to delve into questions of agency, identity, collectivity and vibrational imagination. It
usually materialises as sound installations, vibrational and sonic
sculptures, performances, and compositions. She holds a Ph.D. in Media Arts & Sciences from Massachusetts Institute of Technology. Her work has been recently shown in Transmediale, Sonic Acts, Kunsthalle Baden Baden, Ural Industrial Biennial, Bienal de Artes Mediales Santiago, Venice Architecture Biennale, and Ars Electronica.
Photo: Nicole L'Huillier & Patricia Dominguez