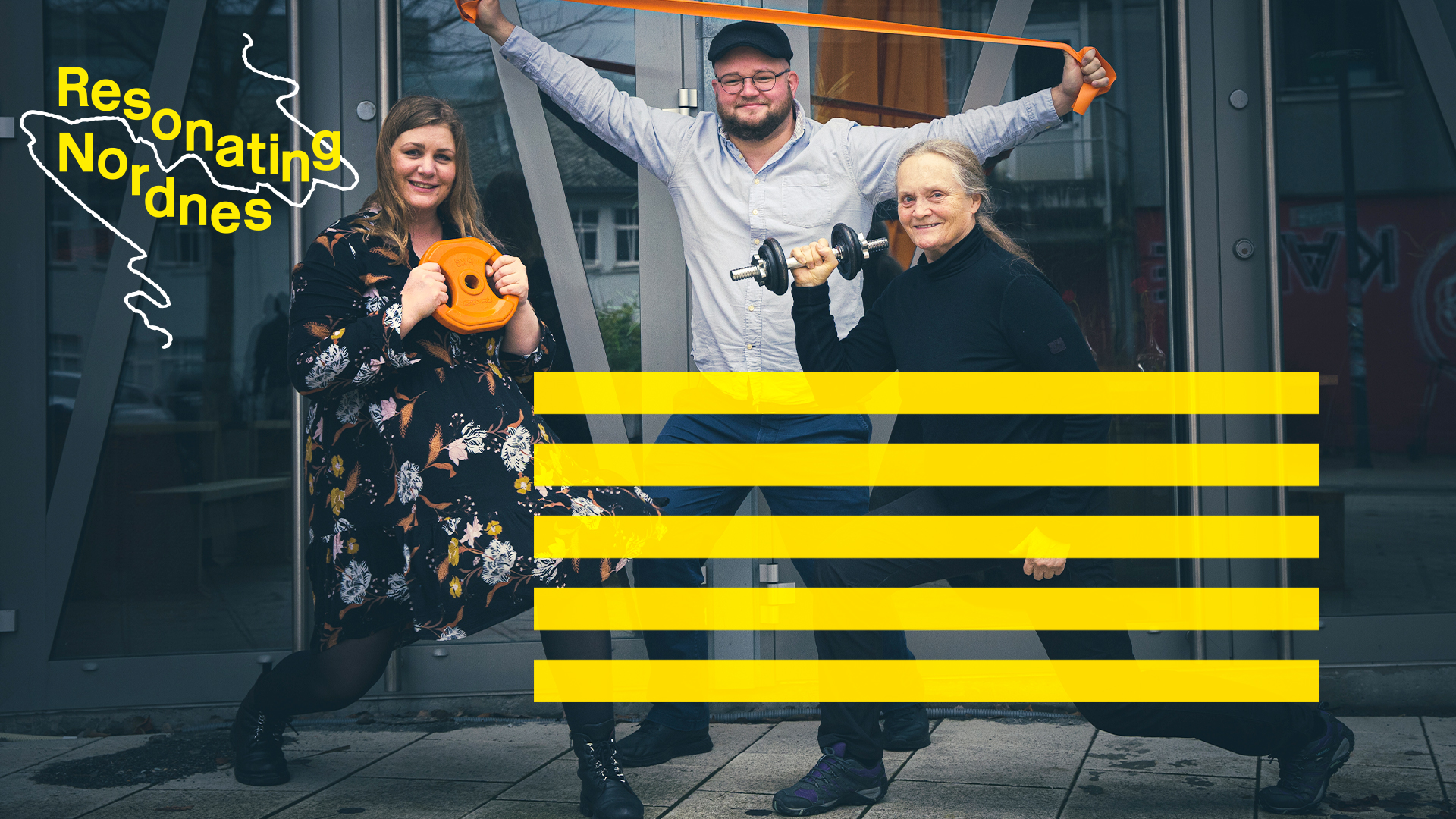 20.03. 10:00–10:45 & 13:00–13:45
Nykirken menighetshus
Tickets
NOK 150
*World Premieres*
This event is part of Resonating Nordnes.
Make sure to book your ticket, as spots are limited. Bring comfortable clothes, water to drink and a willingness to work out!
Training mats are provided!
Note that the event is happening in Nykirken Menighetshus (Fredriksbergsgaten 4) – not Nykirken itself.
Ruth Bakke, Ole-Andreas Førde & Kathrine Bauck – composers
Mara Haugen – violin
Roger Andreas Holme – saxophone
Jostein Stalheim – accordian
Owen Weaver – percussion
Emilie Irgens  – Trainer
Photo: Aiste Zumbakyte
We all know what workout music sounds like, right? But what if it was reimagined by composers, and played by a live ensemble! Welcome to Avgarde Treningsmusikken, a collaboration between personal trainer Henriette Sophie Vik Skaten, and three Bergen based composers Ruth Bakke, Ole-Andreas Førde & Kathrine Bauck. This is a concert where the audience are as active (or even more so) than the musicians – with three newly composed workouts, you'll be on the mat and lead through unique Tabata inspired, body weight training and Turkish get-up routines, each one with a newly composed soundtrack for virtuosic violin, saxophone, accordion and percussion players. What will it be like to plank, or circuit train to music that may have an uneven beat, unexpected soundscapes or an unpredictable structure? What happens to listening when we combine it with rushing endorphins and focus on the body? How can contemporary classical music exist in an everyday gym setting, without the comforts of the concert hall? Whether you're a hardcore gym bunny, or a music lover who wants to try something new, everyone is welcome to Treningsmusikken!
Presented in collaboration with Avgarde