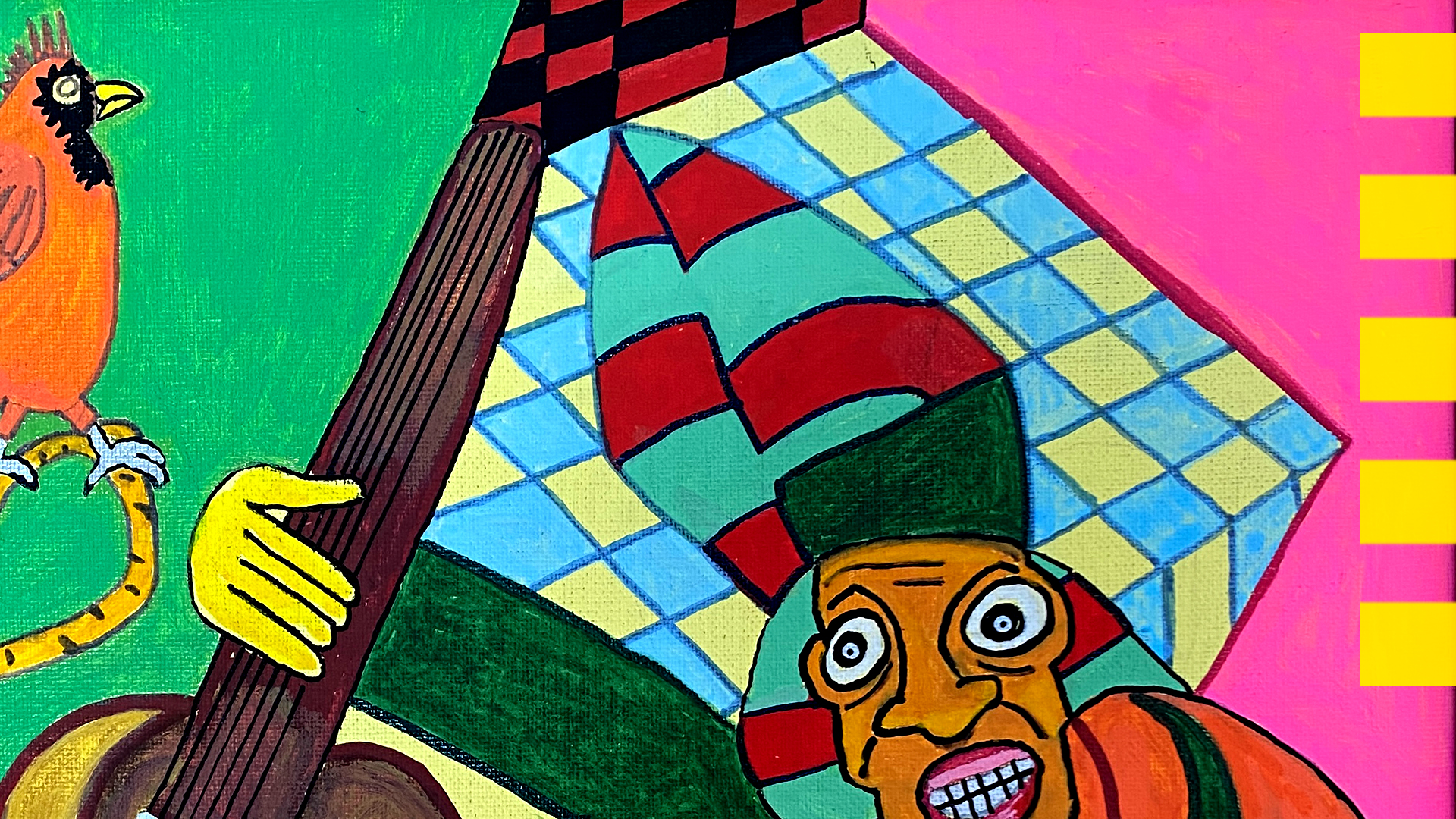 Lisa Alvarado, Eric Baudelaire, Olle Bonniér, Peter Brötzmann, Don Cherry, Moki Cherry, Alvin Curran, Douglas R. Ewart, Svein Finnerud, Milford Graves, Mats Gustafsson, Roscoe Mitchell, Thaddeus Mosley, Sidsel Paaske, Zak Prekop, Matana Roberts, Emilija Škarnulytė, Cauleen Smith, Ming Smith, Sun Ra, Marshall Trammell, Elena Wolay/Jazz Är Farligt
This Bergen Kunsthall exhibition is accompanied by an active live programme with concerts, talks and screenings.
Curated by Steinar Sekkingstad.
Illustration: Painting av Roscoe Mitchell.
Foto: Wendy L Nelson
File Under Freedom takes its cue from the history of improvisation in music and art. With recently produced and rarely shown historical works, as well as archive material, the exhibition explores ideas on freedom, expressed by improvising musicians and contemporary artists. Free jazz arose in the 1960s in the USA, among a generation of pioneering musicians who not only revolutionised jazz but whose art was also a search for identity among black musici­ans and created space for opposition and protest.
Drawing several historical lines, the exhibition includes some of the undisputed pioneers of free jazz, as well as a younger generation of artists who employ the rich legacy of free improvisation and creative music. The exhibition is also a visual experience, featuring artists working with visual improvisations through painting, print, collage, sculpture, and graphic scores.