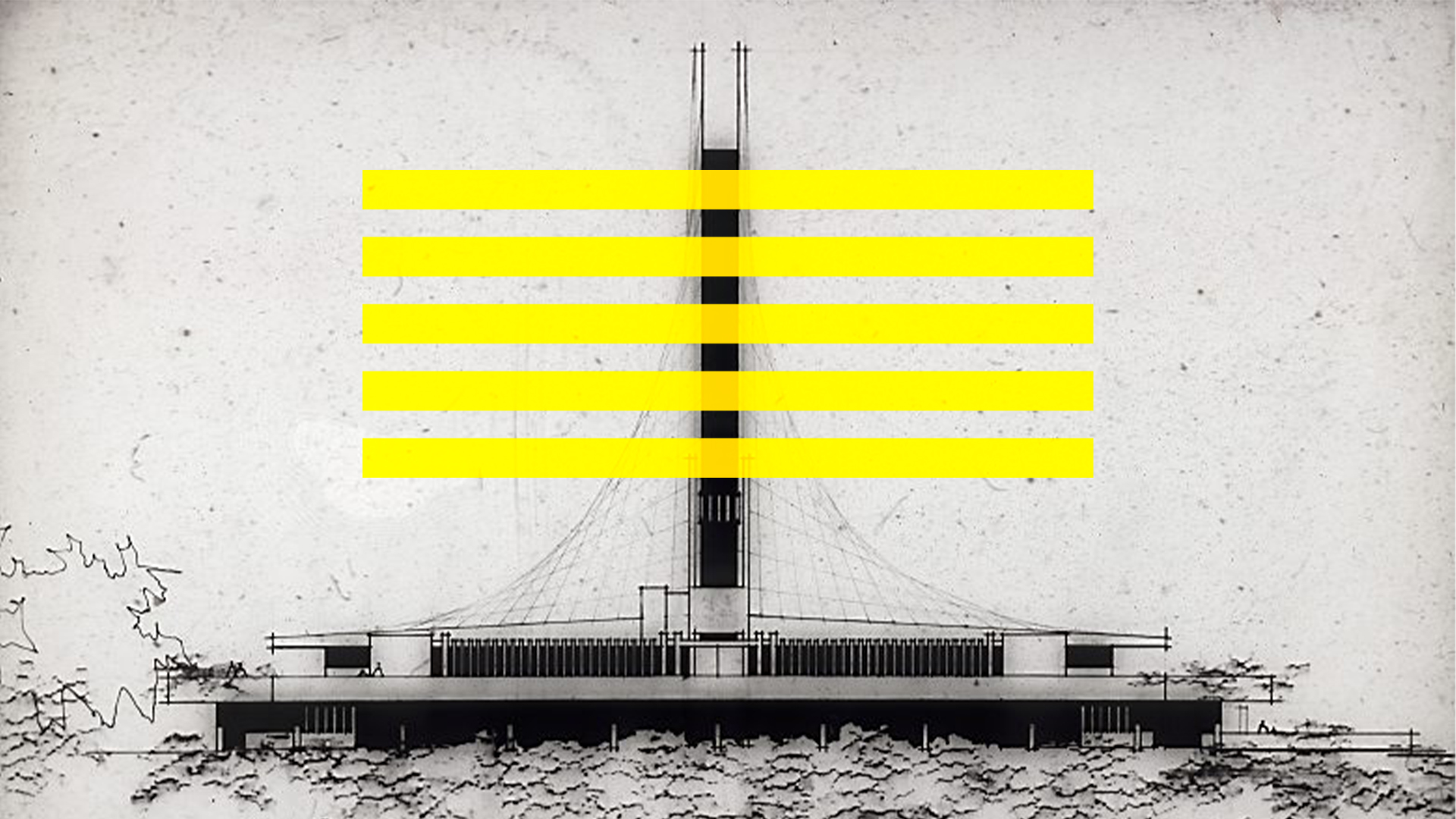 19.03. 15:00–18:00
Slettebakken kirke
Tickets
NOK 200/175/125
*World Premiere*
Come and go as you wish during the concert's duration.
This concert will also be live streamed on borealisfestival.no.

Ensemble neoN
Yumi Murakami – flutes
Ida Zimmerman Olsen – saxophone
Karin Hellqvist – violin
Inga Grytås Byrkjeland – cello
Silje Aker Johnsen – soprano
Ane Marthe Sørlien Holen – percussion
Jan Martin Smørdal – guitar
Heloisa Amaral – keys
Christian Obermayer – sound tech
FEN (Far East Network)
Otomo Yoshihide – guitar
Ryu Hankil – Max/MSP
Yan Jun – electronics
Yuen Chee Wai – guitar & electronics
Lasse Marhaug – Seventy
llustration: architectural drawing of Slettebakken kirke. Slides from archive by Tore Sveram, Bergen Byarkiv
Sound travelling across continents and timezones, through different musical perspectives and ideas, transplanted from one place to another and finally crystallising in an all–day sound performance bringing together in Bergen some of the most inventive musicians and composers from Norway and East Asia.
For this new collaboration, dreamed up before the global pandemic and shaped by our new international realities, Ensemble neoN will join forces with master sound manipulator Lasse Marhaug to meet the distinctive sound world of improvising ensemble FEN (Far East Network). Yan Jun, Otomo Yoshihide, Yuen Chee Wai and Ryu Hankil are four musicians from Beijing, Tokyo, Singapore and Seoul, each with a unique sonic fingerprint, who come together in this pan-Asian ensemble to embrace local and individual sounds in a new collective structure.
Together, in the months preceding the festival, neoN, Marhaug and FEN will be exchanging sounds, ideas and processes to create a new set of musical structures and material to occupy the Slettebakken Church in Bergen, whose dramatic architecture in concrete was inspired by the iconic Kenzo Tange who designed St Mary's Cathedral in Tokyo.
Drawing on diverse musical worlds and channelling various performance practices, the work will haunt the modernist architecture of the church, channeling various presences and absences, through new collaborative composing.
Commission supported by Arts Council Norway. Project supported by Sasakawa Foundation