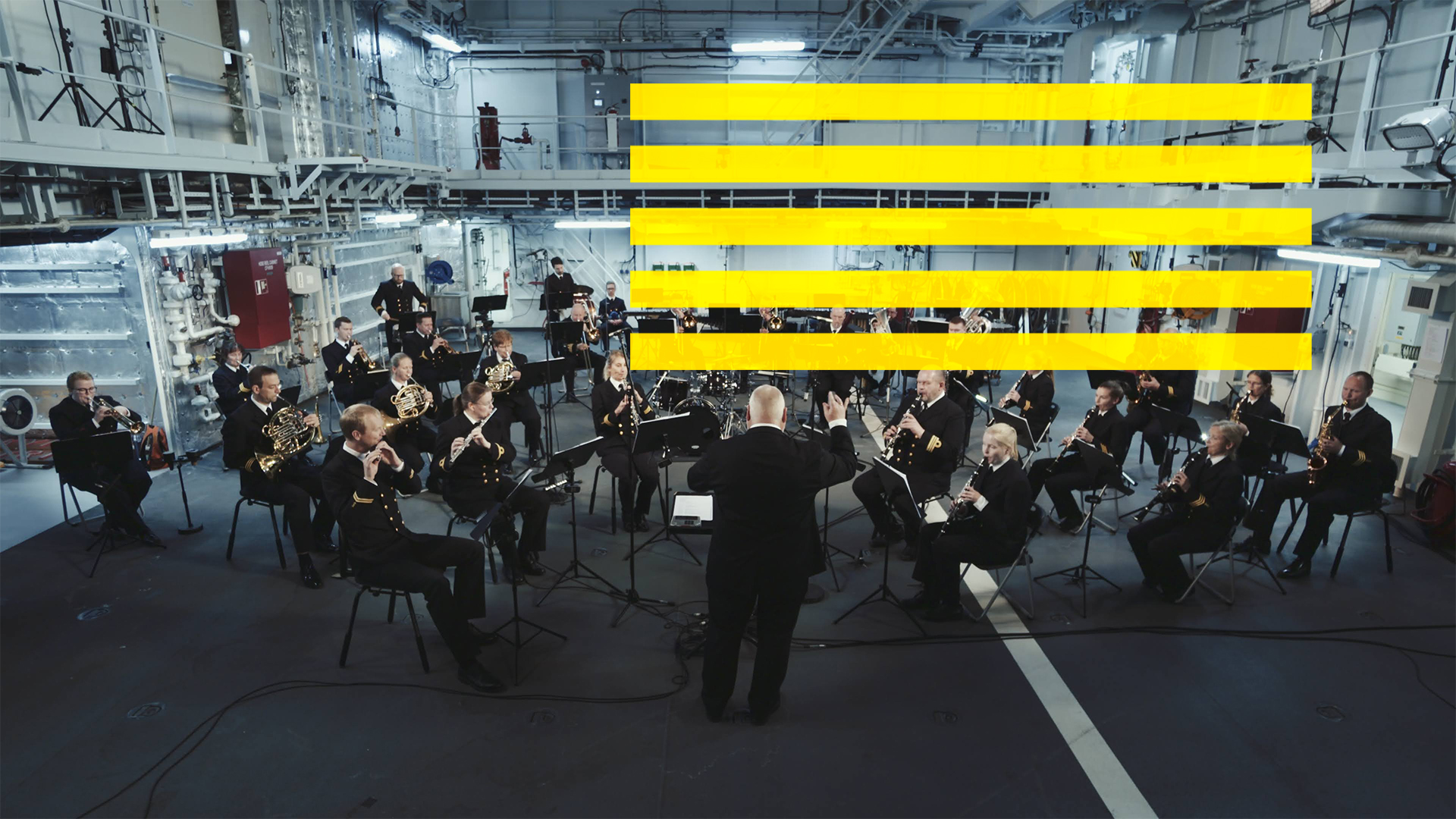 17.03. 19:00–20:00
Universitetsaulaen i Bergen
Tickets
NOK 200/175/125
Virtuosic improvisation, vedic chanting and the breathing openings of sharks find their way in to this stellar lineup of new composition for the Norwegian Naval Forces Band. At the centre of the evening is a new work from acclaimed American composer and improviser Roscoe Mitchell who, with his long–term collaborator John McCowen, has arranged a new iteration of his iconic solo saxophone work for Navy Band. First recorded in 1976, the original, solo saxophone version of NONAAH was characterised by wild, angular jumps across the complete register of the instrument, and over the last five decades this confronting musical material has been woven by Mitchell in to new versions for trio, quartet, chamber orchestra and orchestra, with varying intensity and complexity. It's this compelling sound world that takes a new form in this concert at the hands of the Norwegian Naval Forces Band.
Norwegian composer and conductor Rolf Gupta, presents the latest evolution of his work exploring the vedic hymn, Nāsadīya Sūkta – one of the most beautiful texts about the creation of the universe in the Vedic tradition. Gupta's piece deploys the brass textures of the Navy Band in both rhythmic and drone materials, bridging both scored and improvised elements.
Opening the night, Kristine Tjøgersen's Spiracle for brass quintet evokes through slap tongues and fluttering airy tones, the breathing apparatus of the undersea world.
Presented in collaboration with Norwegian Naval Forces Band, Bergen Kunsthall and University of Bergen