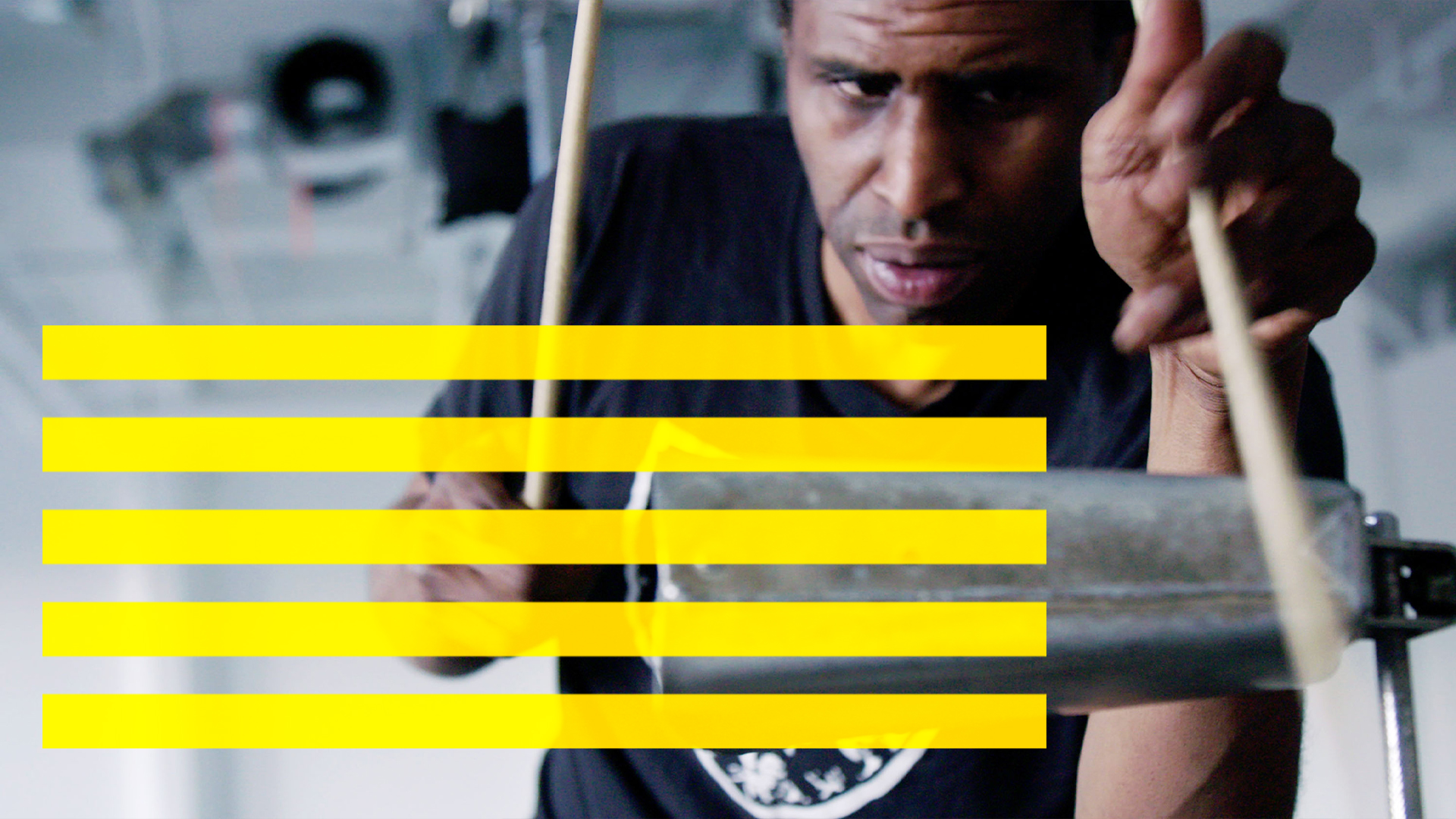 18.03. 19:00–20:00
Bergen Kjøtt
Tickets
NOK 200/175/125 (SOLD OUT)
Quilt codes, extended drum techniques, branding irons, wartime resistance – all elements that come together in Borealis Artist in Residence Marshall Trammell's new performance piece created for 5 voices and percussion. Reflecting on residency time spent in Bergen in conversations, at concerts, performing and running workshops with musicians and non-musicians, this new work centres notions of solidarity and community action through sound and music, in defence of democratic spaces. The work's title is two fold: John Steinbeck's 1942 novel The Moon is Down, a fictional account of the Norwegian WW2 resistance, inspired Trammell to explore contemporary models of resistance in Norway today, and this new work is in essence a modern reading of the same story. The Status Quo Is My Enemy, draws on conversations about normative behaviour in Norwegian society, and how Scandinavia's seemingly harmonious social models can be alienating for those who are marginalised for reasons of skin colour, gender or background. From ideas to image, image to sound, sound to performance, and performance to conversation, Marshall's practice makes important social conversations audible, and draws on a long history of radical politics and experimental sound practices.
Presented in collaboration with Bergen Kjøtt
Artist in Residency Marshall Trammells projects and commission are supported by Arts Council Norway. Thanks to BEK – Bergen Center for Electronic Arts, for borrowing equipment!