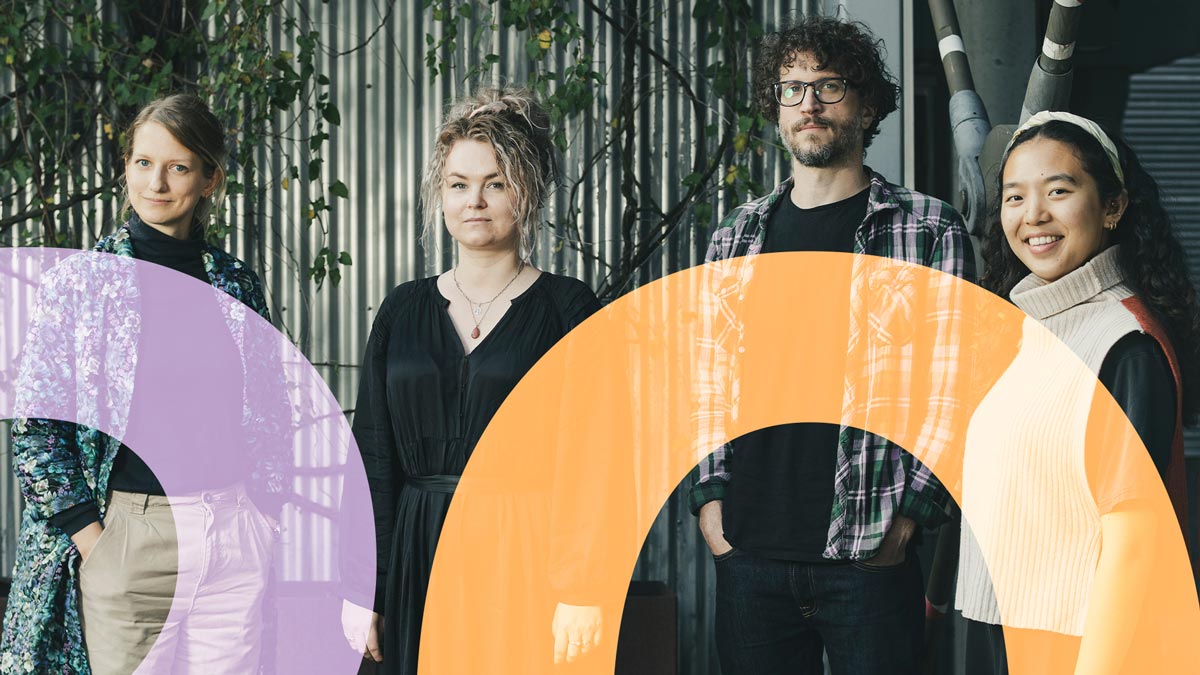 17.03. 19:00–20:00
Høgskulen på Vestlandet, Mimes Brønn
Tickets
NOK 125/175/200
World Premieres
18.15–18.45 Meet the composers! Don't miss out on this special opportunity to get into these young composer's heads. Before the premiere of their pieces they share insight into their composing journey and the thoughts and personal experiences behind their works.
Luke Drozd – An Interpretation of an Overhearing of a Collection of Coincidences 15'
Eline Rafteseth – How to lose oneself 15'
Susanne Xin – Nattasanger for flyktninger 15'
Guoste Tamulynaite – Musicality 15'
Yrry:
Carmen Bovéda – cello
Mari Garcés – vokal
Håkon Skjæret – vibrafon
Owen Weaver – trommesett
Photo: Thor Brødreskift
Since the autumn of 2022 this year's Borealis Ung Komponist participants Eline Rafteseth, Guoste Tamulynaite, Luke Drozd and Susanne Xin have worked together with their mentors Camille Norment, Lo Kristenson and Øyvind Torvund to create new soundscapes and to challenge themselves as music makers. With focus on learning from each other, and collectively exploring what it means to write music for others and how to communicate, this year's four pieces represent four unique voices, but also a collective creative energy. With backgrounds spanning composition and visual art, impro jazz and performance the four participants have challenged themselves and each other to present new music for YrrY – vocalist Mari Galambos Grue, percussionists Owen Weaver and Håkon Skjæret and cellist Carmen Bóveda. The concert in Borealis 2023 finalises their Borealis Ung Komponist journey but marks the beginning of their individual paths into the experimental music world.
Presented in collaboration with Høgskulen på Vestlandet
Supported by Arts Council Norway & City of Bergen. Susanne Xin – Nattsanger for flyktninger part of New Perspectives for Action. A project by Re-Imagine Europe, co-funded by the European Union.