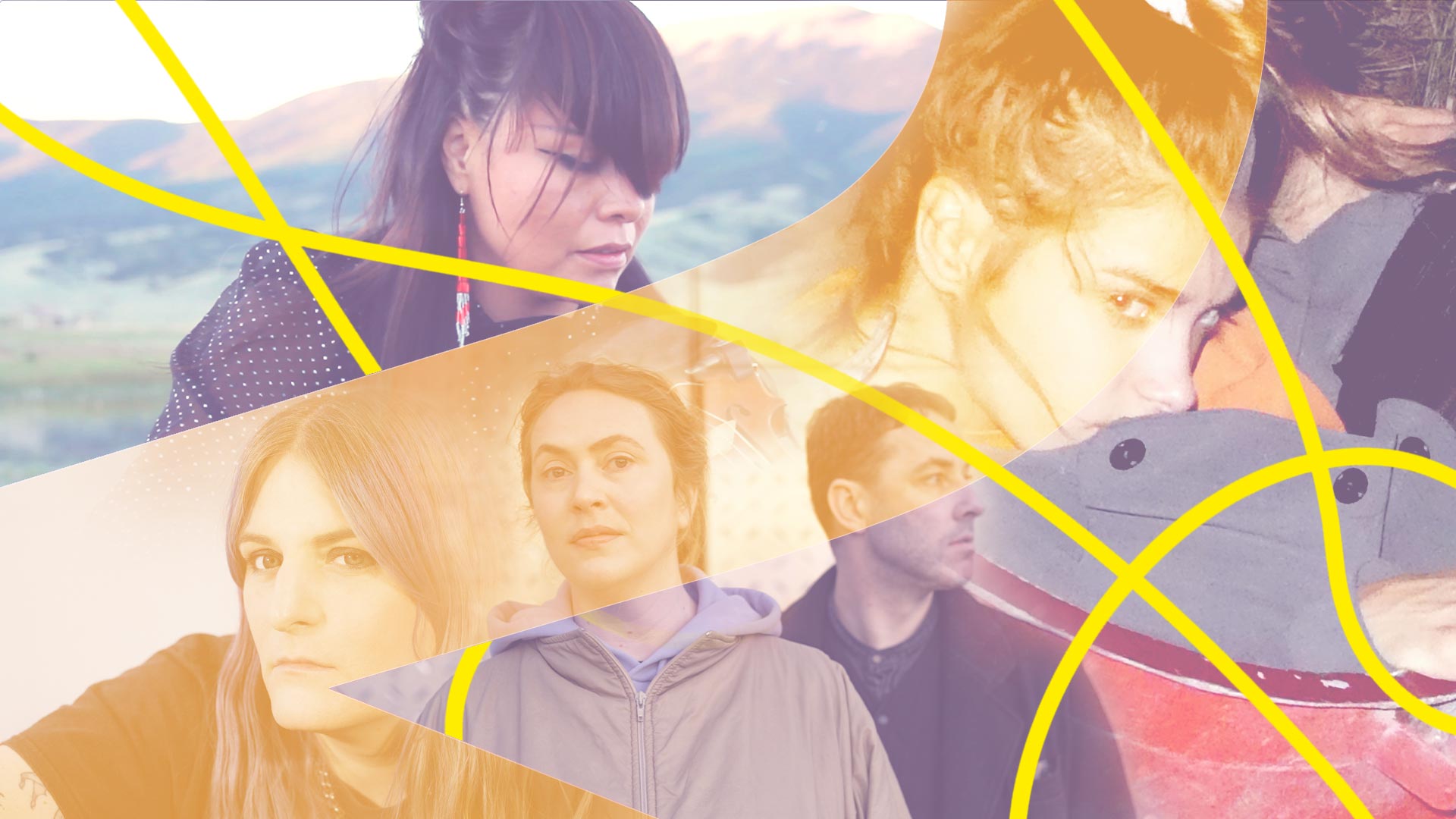 18.03. 22:00–03:00
Bergen Kunsthall
Tickets
NOK 100/125/150
Borealis and Bergen Kunsthall once again join forces to take over Landmark and present a night blending the best of experimental music and club culture. We're delighted to welcome back to Borealis White Mountain Apache violinist and artist Laura Ortman to perform live in Norway for the first time, after her incredible COVID film performance in 2021. Laura's live energy and musical blend of intense violin techniques and overdriven noise chains creates sound worlds that are both hypnotic and energising. Fusing free-spirited vocal acrobatics with punk electronics from the dimly-lit heart of Berlin, Ziúr & Elvin Brandhi are poised to debut their brand new soundsystem destroying live collaboration. After a week writing new material in Inkonst in Malmö, Sweden, they've had another week to refine their live show in residence at BEK – Bergen Centre for Electronic Arts. Attacking dancefloor traditionalism with unwieldy compositions that juxtapose precarious rhythms with guttural shrieks, they're creating a vital new language that's truly without borders. The evening closes out with local powerhouse duo, Julie Silset & Rudi Valdersnes. As well as being two of the hardest working DJs on the local scene, Rudi and Julie form two thirds of Norway's Ideophone Records, whose works crosses electronic boundaries, including collabs and remixes with Nkisi, rRoxymore and Authentically Plastic.
Presented in collaboration with Bergen Kunsthall
Part of New Perspectives for Action. A project by Re-Imagine Europe, co-funded by the European Union.