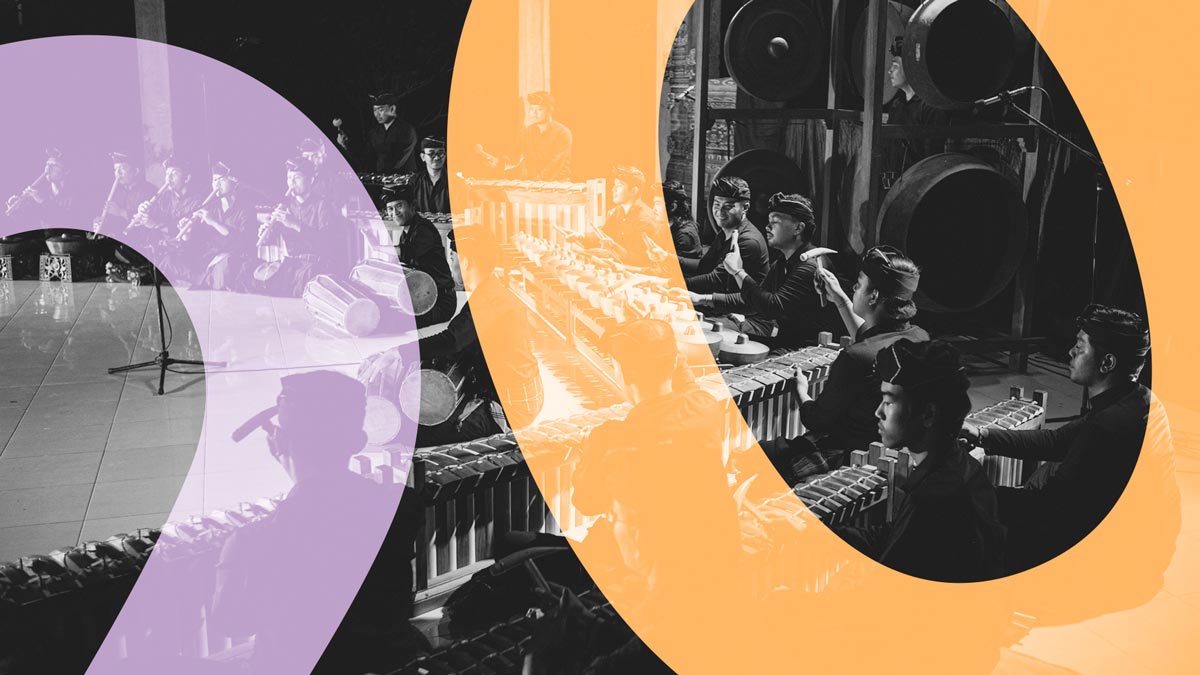 15.03. 21:30–22:45
Håkonshallen
Tickets
SOLD OUT!
Part two of our 20th Anniversary opening night travels over 11 000 km from Bergen to Bali, bringing New York Times' acclaimed, new composed music from Indonesia to Norway for the first time.
Dewa Alit is the musical visionary behind Gamelan Salukat, a large ensemble performing new music on the Balinese Gamelan, a collection of tuned metal percussion instruments resembling gongs and large xylophones. Gamelan is an ancient indigenous musical tradition in Indonesia, predating written histories, although instruments still exist from the 12th Century, around the same time that Håkonshallen was built, the venue for tonight's concert.
Since the time of Claude Debussy and the impressionists Western classical music has been inspired by Gamelan music, and you can clearly hear Gamelan's influence on modern minimalist composers such as Steve Reich. Hearing authentic Gamelan music live though is much harder, as the instruments weigh hundreds of kilos, and are not often transported around the world.
Performed by 16 players, and with tuning systems that differ significantly from the standardised tunings of Western classical music, Dewa Alit's music is characterised by devilishly complex interlocking rhythms and innovative playing techniques that build on and innovate within centuries of traditional music making. Gamelan Salukat hopes to be "a place to fuse creative ideas to generate new, innovative works". Hearing Dewa Alit and Indonesia's most forward thinking gamelan ensemble will be a powerful, unique experience.
Supported by City of Bergen & Nordic Culture Fund