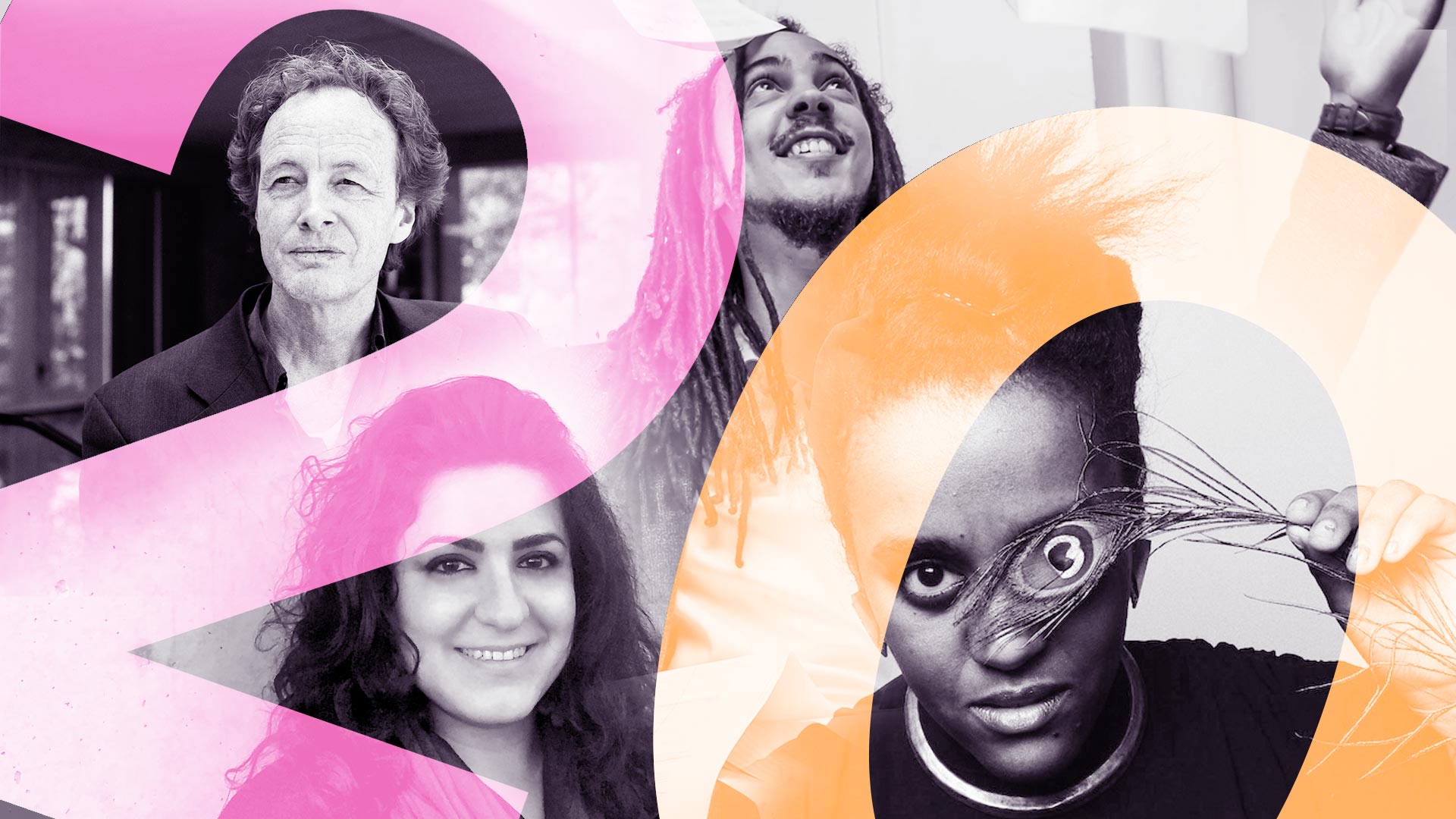 16.03. 19:00–20:15
Håkonshallen
Tickets
NOK 180/225/250
Acclaimed Swiss experimental music group Ensemble Contrechamps bring the freshest new composed music to Håkonshallen and Borealis 2023 with their team of virtuosic instrumental players.
Featuring an international line-up, this concert mixes a new commissioned work-in-progress from Swedish experimental vocalist and composer Sofia Jernberg, first Norwegian plays of ensemble music by two cutting-edge compositional voices – Swiss composer and drummer Jessie Cox and Iranian composer Anahita Abbasi – and a classic work of the Swiss avant-garde by Beat Furrer.
Across the programme, these four works variously explore the textural, expressive and abstract combinations of flute, bass clarinet, percussion, violin, viola, piano, cello and double bass. Taking different ideas as their starting point, such as Afrofuturism or the archetype of the femme fatale, the works build unique sound worlds through the use of conventional and unconventional playing techniques. For the premiere of her work in progress, Sofia Jernberg joins the ensemble with her astounding palette of vocal sounds.
With a 40 year history of working at the forefront of contemporary and experimental instrumental music, Contrechamps are invested in new ways of developing work as well as championing new composers through their programming. With a deep love of new musical expressions, it's a rare and exciting opportunity to hear them explore these worlds in Bergen.
Supported by Pro Helvetia