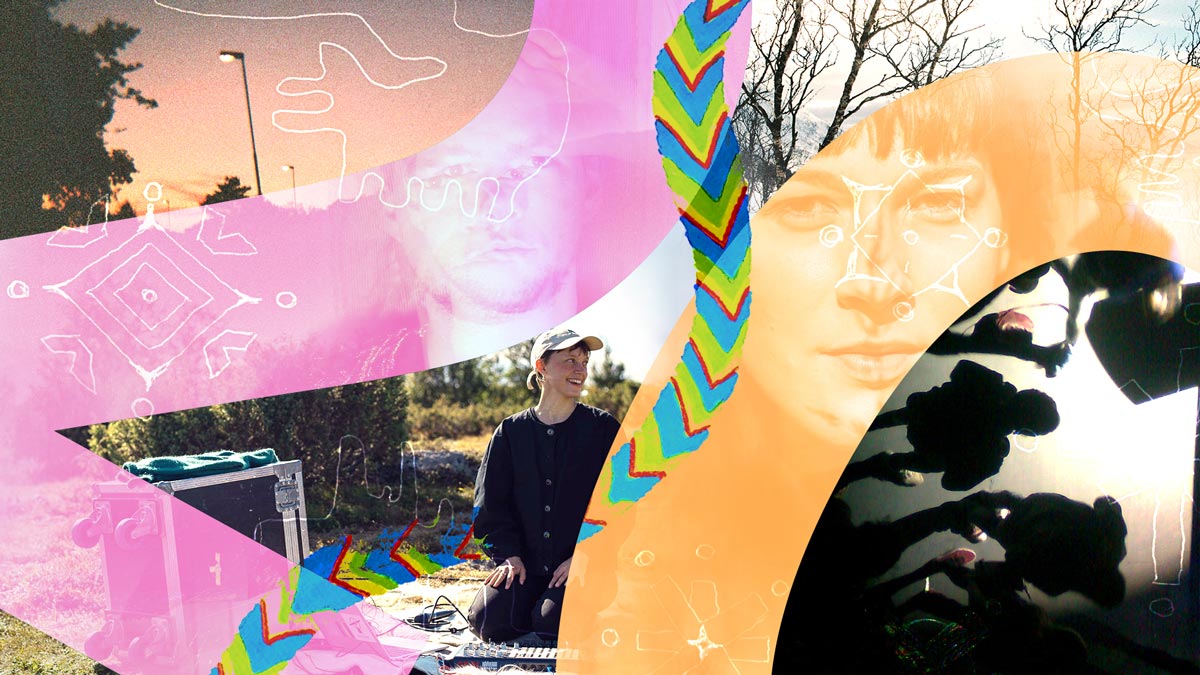 18.03. 11:00–14:00
Østre
Tickets
NOK 100
If this will be your first encounter with Sámi culture, please take time to familiarise yourself with some basics by checking out our reading list.
Elina Waage Mikalsen
Viktor Bomstad
Katarina Barruk
Collage: Ane Marte Før, Elina Waage Mikalsen, Cecilie Trogstad Johnsen, Sara Berglund


Borealis Artist in Residence Elina Waage Mikalsen presents a daytime programme of performances, eating, and discussions, exploring the field of Sámi sonic experimentalism. What is Sámi experimental music? How do we approach it? How can we make room for it in our programmes? In a relaxed atmosphere, where all are welcome, we'll listen to archival recordings together, and hear cutting edge new music live performed by young Sámi artists Viktor Bomstad and Katarina Barruk. We'll have insight from indigenous artists living outside of Sápmi, and food will be served as we explore this creative space together.
As Borealis artist in residence, Sea Sámi and Norwegian multidisciplinary artist Elina Waage Mikalsen is developing a research, engagement and performance programme that explores the interaction of Sámi history, identity and erasure with experimental sound, music and listening practices. Over two years working with the festival staff, creating spaces for Sámi artists to meet and discuss, and creating platforms to explore and present experimental Sámi sound and music practices, she is collectively mapping different ways in which indigenous identity translates through sound.
Supported by Nordic Culture Point, Nordic Culture Fund & Arts Council Norway Artist in Residence supported by Arts Council Norway