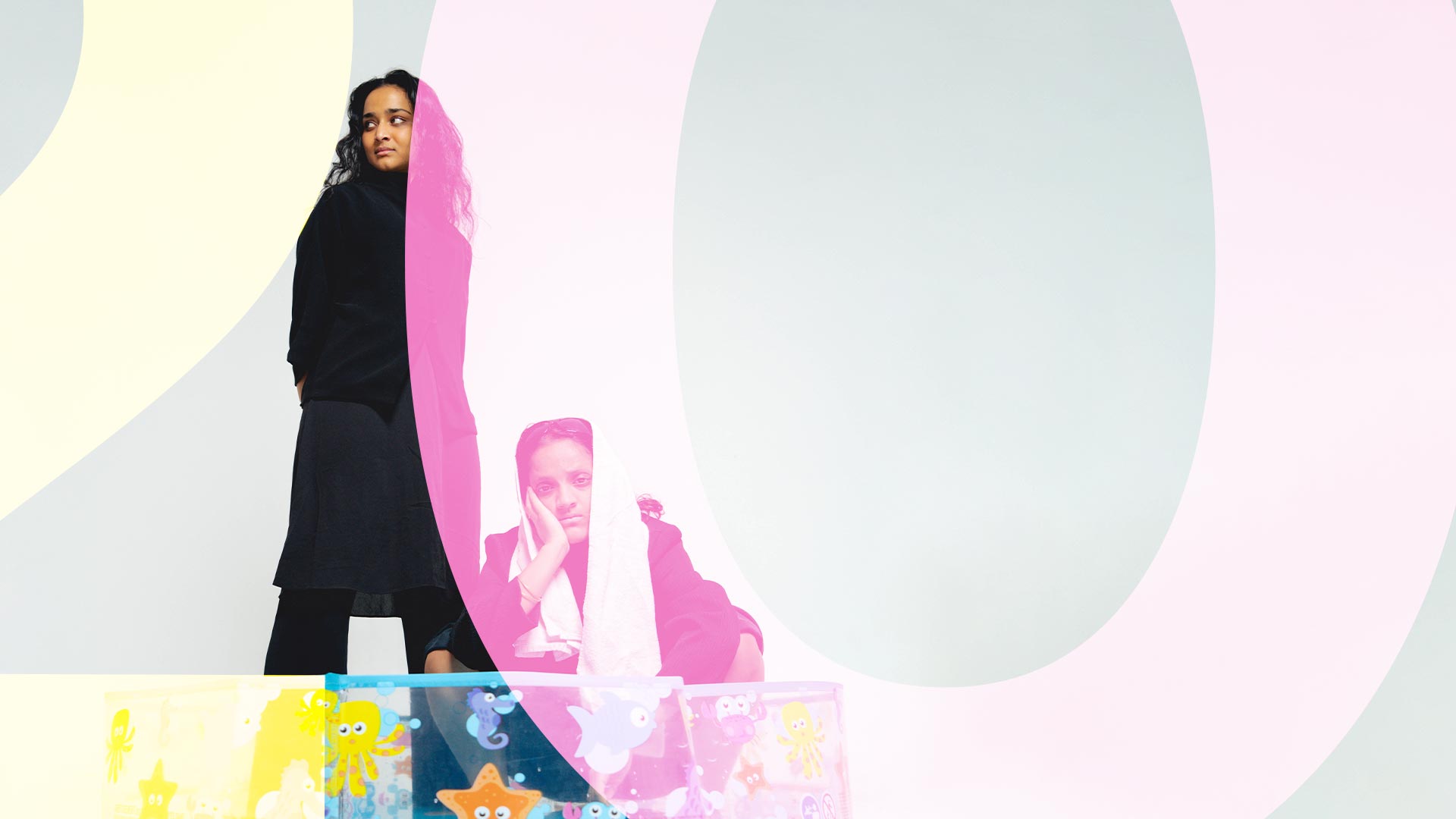 19.03. 11:00–12:00
Nordnes Sjøbad
Tickets
SOLD OUT!
World Premiere
You can take part in this event without swimming.
Concert + pool access: NOK 120/180/205/230
Concert (no pool access): NOK 100/125/150
Mira Thiruchelvam – composer
Thanusha Chandrasselan – danser
Foto: Ida Fuglen
A brand new work from composer and performer Mira Thiruchelvam, crafted for the unique environment of Nordnes Sjøbad, the historic outdoor bathing spot in the centre of Bergen established 1910. A dynamic young voice in the Norwegian music scene, and recipient of TONO's Edvard prize for composition, Mira Thiruchelvam brings both her Norwegian and Tamil heritage to the table as she makes music with her band 9 Grader Nord, producing and arranging for Gutu Abera, and performing with Karpe. Growing up in the historically working-class city district of Laksevåg, looking across the water to Nordnes, her family roots are on the Jaffna peninsula, in Tamil Sri – a spit of land that also reaches out in to the ocean. This new work composed for the unique outdoor setting of swimming and non-swimming audiences draws on the complex rhythms and harmonic structures of Sri Lankan Tamil folk music, and gives her space to explore longer form ideas both in sound and performance. Her work is characterised by a care for both sound and visual, drawing on the interconnected universe of Tamil arts – இயல், இசை, நாடகம்/poetry, music and drama.
Musikk for Sjøbading is a unique series of commissions for the setting of the Nordnes Sjøbad, a saltwater pool that has been hosting Bergen's cold water swimmers since 1910. Whether you swim or not whilst you listen, it creates a unique Sunday morning environment for listening to new work.
Presented in collaboration with Nordnes Sjøbad
Commission supported by Arts Council Norway