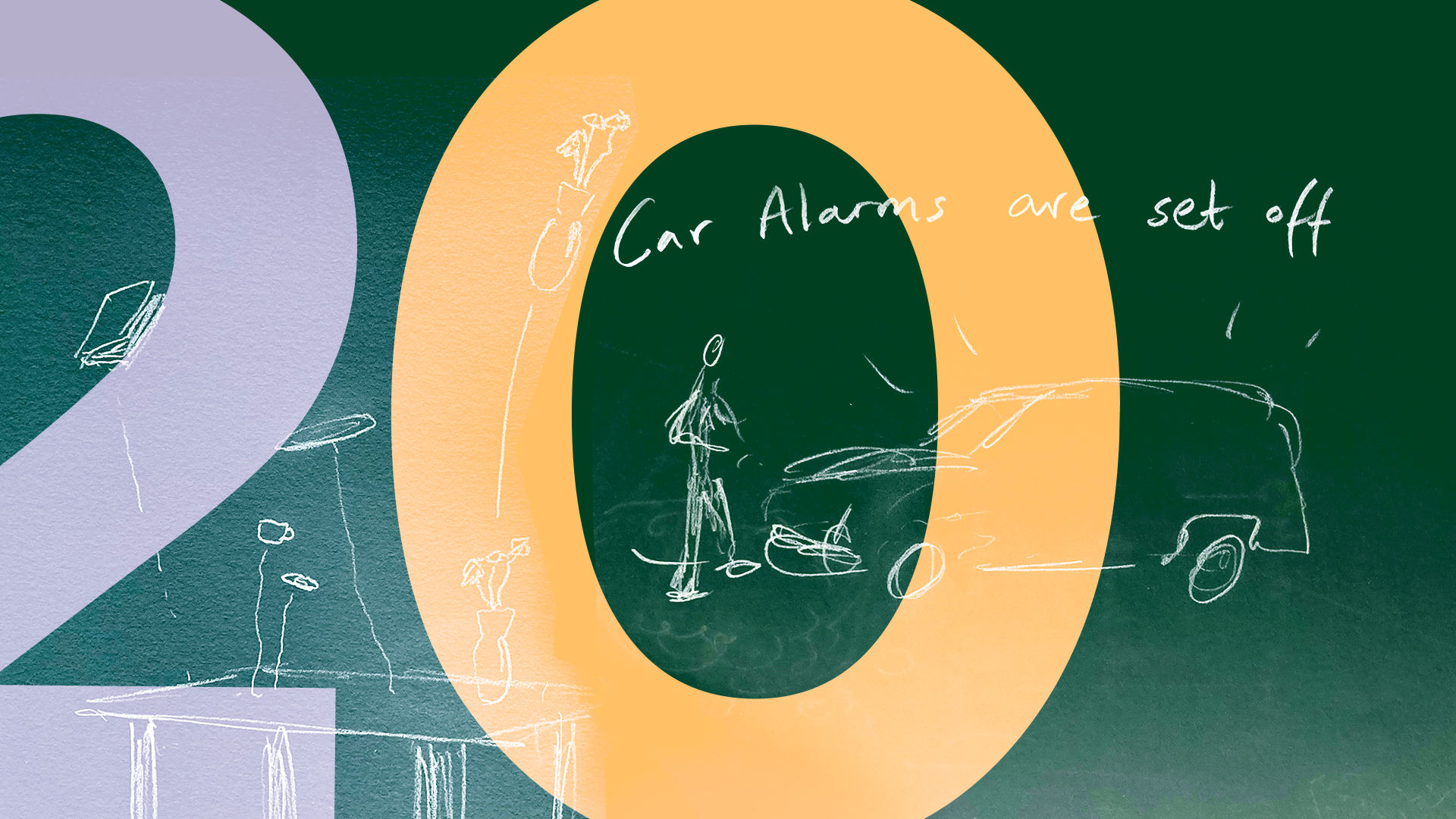 18.03. 14:00–15:00
Åsane kulturhus
Tickets
NOK 50/75/100
Norwegian Premiere
Here is the full Information Pack for this relaxed performance.
Øyvind Torvund – composer, text & drawings
Juliet Fraser – soprano
Mark Knoop – piano, keyboard & technical
In this Relaxed Performance:
We have made minor changes to sensory elements of the show such as reducing bright lighting or loud noises.

There is a relaxed attitude to noise and movement.

You are welcome to bring in, and use, stimming devices.

The theatre doors remain open; and the house lights remain on, but dimmed, throughout the performance.

You can leave the venue at any time and a designated quiet area is available.

Pre-show resources, such as an information pack of what to expect, photos of the venue and performers, videos and sound clips, will be made available to help you prepare for your visit.

Illustrations: Øyvind Torvund
Borealis welcomes you to a Relaxed Performance of internationally renowned, local composer Øyvind Torvund's Plans for Future Operas! Relaxed Performances are for anyone who would benefit from a more relaxed environment. This can include, but is not limited to, those with small children who need some space to move their bodies or the freedom to talk / shout / cry or laugh, people with autism, sensory sensitivities, Tourette's syndrome, learning disabilities or dementia, as well as people living with anxiety or people who have experienced trauma. In our Relaxed Performances we focus on relaxing or adapting the concert environment while maintaining the creative integrity of the show.
In this piece for voice and keyboards, performers Juliet Fraser and Mark Knoop perform fantasy opera scenarios. On stage with a microphone and a keyboard, they stand in front of a a screen with projections of drawings Øyvind has made. In the work Øyvind imagines impossible operas, that may never be realised, but are often funny or fantastical. The work leaves space for us to imagine what kinds of artwork are actually possible, and how, at the heart of it art is really just about people communicating with each other.
Commissioned by Die Münchener Biennale – Internationales Festival für neues Musiktheater
Supported by Morten Eide Pedersens Minnefond.