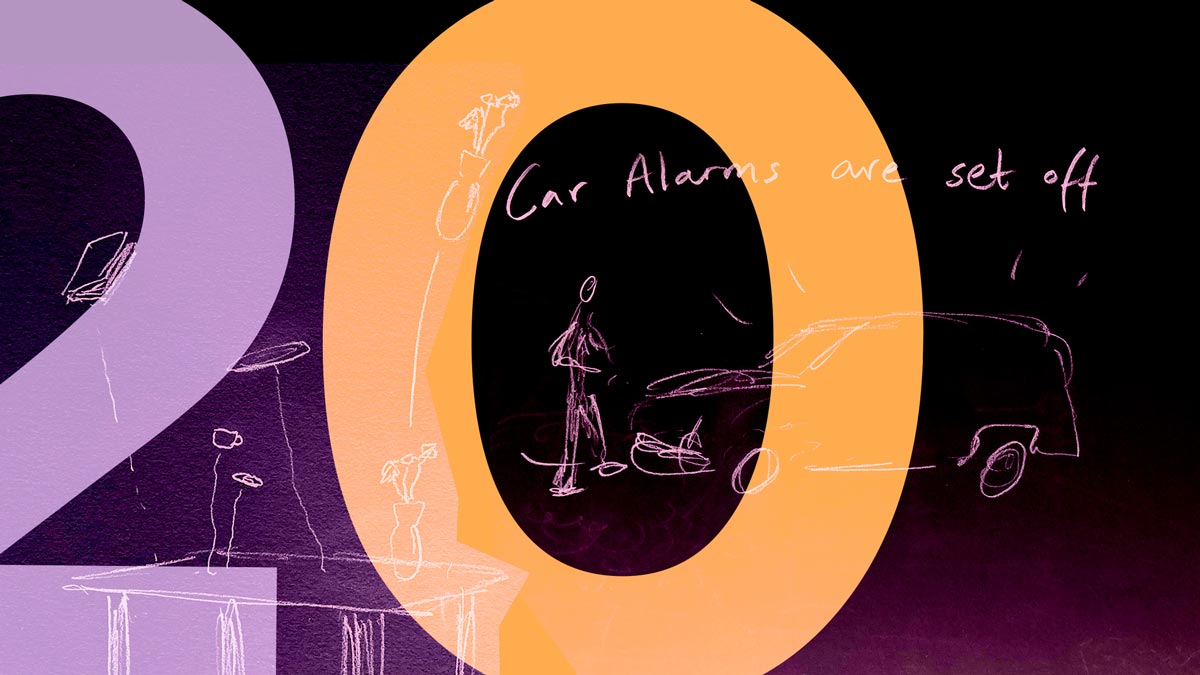 18.03. 18:00–19:00
Åsane kulturhus
Tickets
NOK 125/175/200
In this Norwegian premiere, long time Borealis collaborator and Bergen resident, composer and Øyvind Torvund, creates plans for future operas and it seems extremely unrealistic that they will ever be completed.
Part of his ongoing series of "Plans for Future…" works, this staged piece for voice and keyboards is a collection of fragments of ideas, fantastical scenarious that pay no heed to the laws of physics and acoustics. Written for soprano Juliet Fraser and pianist Mark Knoop, the performance unfolds in front of an abundance of projected drawings, handmade visualisations of Øyvind's fantasy opera worlds. These sketches are the starting point for open ended, musical ideas, drawing as much on the sound worlds of everyday life as the formal world of opera. In Øyvind's large scale plans, operas are imagined without limit, where characters communicate with the past, with people in other rooms and even other dimensions.
Charming as well as funny, the work makes us think about what music theatre is, and can be, and returns often to that most human preoccupation, communication. Through it all, these simple hand drawn sketches, and their wild musical counterparts, leave space for the real futures operas to take flight and come alive in the minds of the listeners.
Commissioned by Die Münchener Biennale – Internationales Festival für neues Musiktheater
Supported by Morten Eide Pedersens Minnefond