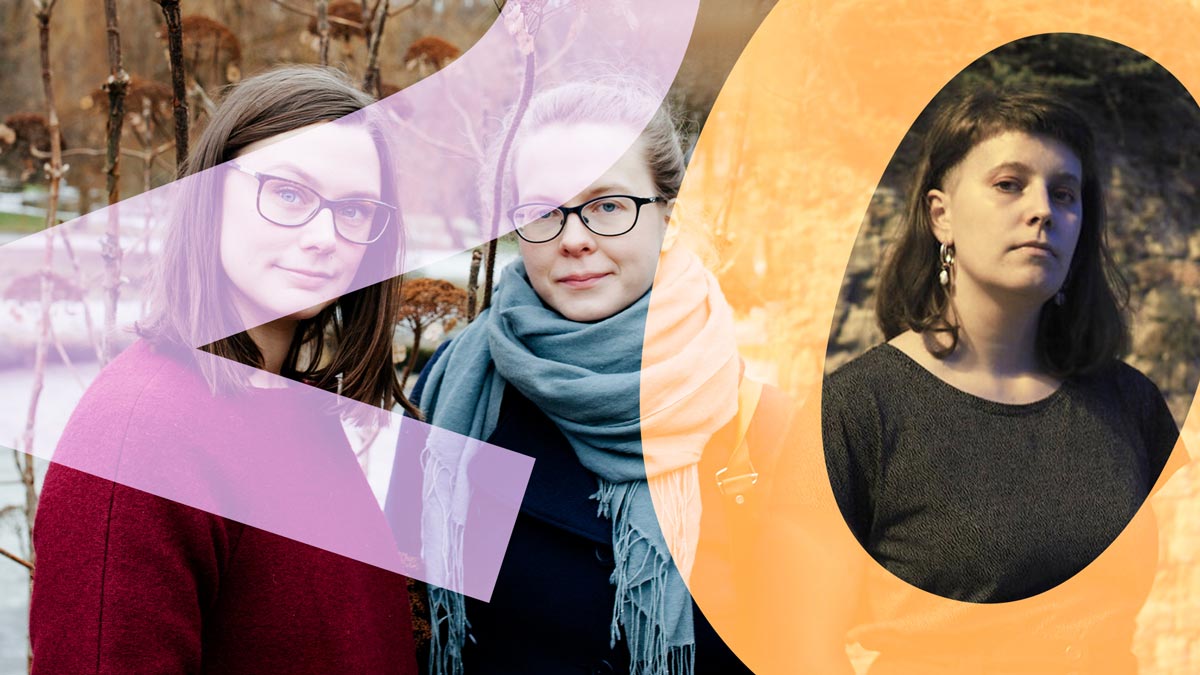 19.03. 16:00–17:00
Studio Bergen
Tickets
NOK 125/175/200
Building on a deep engagement with trees and forest ecosystems, Lo Kristenson's new work for Vilde&Inga asks what we as humans can learn from the trees and their world. Based on the human relationship with trees and wooden materials, Kristenson looks closely at the connections between the wooden body of stringed instruments and the living organisms and plants found in a forest. As we gain new knowledge about forest ecology our relationship with the trees is also challenged, and we now know that trees have a kind of collective memory that can communicate to other trees through root systems and mycelium. The trees live their lives in cooperative collectives.
Performed from a score that is partly graphic, Kristenson combines traditional notation with visual signs inspired by annual rings, bark, root systems and food chains. Referencing the trees cooperative collectives, Kristenson creates a framework with instructions and sounds where both the composer and the performers expressions are given room to play. Both Kristenson and Vilde&Inga are interested in exploring the potential of allowing the composed and notated to meet the unpredictable and spontaneous in improvised moments.
With Experiences of wood – to the forest that once was, they want to create a space to remember the forests that no longer exist. Forests that have been subjected to deforestation, where the trees have been uprooted and the ground has been plowed. Where the site now has lost its foundational network and its ability for cooperation.
Commission supported by Arts Council Norway